Penn Global Marketing has a far-reaching history with many legends. In 2015 the decision was made to start a Hall of Fame
to begin to recognize some of these legends for the remarkable contributions they made to the Penn Global Marketing family.
2020 INDUCTEES
2020 was a very challenging year with the devastation of COVID-19, a worldwide pandemic. Although we were not able to have a formal induction celebration – the following two legends were added to this pinnacle honor of membership.
MICHAEL MITZEN
After obtaining his Juris Doctorate from DePaul in Chicago, Michael embarked on his professional journey as a lawyer. However, he soon discovered that he had the potential to make a profound impact on the lives of many others in a different domain. This realization led him to join Penn Global, where he spearheaded the development of the esteemed Chicago office, creating a team of over 100 agents. Throughout his career, Michael has consistently been recognized as an inspirational leader, renowned for his exceptional recruiting abilities. His legacy lies in the numerous agents within our organization who were initially attracted to the company by Michael's unwavering professionalism, magnetic charisma, and timeless elegance.
JESS ROQUES
Jess was a leader who led from his faith and from his heart. Along with his business partner George Mandes they build a dynamic sales organization throughout the South East U.S.. Jess and his lovely wife Mary were welcoming people and made all agents feel at home and part of their family.
____________________________________________________________________________________________________________________________________________________
____________________________________________________________________________________________________________________________________________________
INAUGURAL CLASS 2016
While there is a long list of candidates, the two individuals chosen as the inaugural class have shown exemplary efforts, results, and attitudes that will continue to impact future generations. Their inclusion in the hall is a mere token of appreciation for what they have given to the organization.
RICHARD ( RICK ) VANDERHORST
"In 1981, at the age of 28, my family and I were looking for security in a career. I wanted a career where I wouldn't be laid off. I didn't want anyone telling me how much I could work or what I could earn. My upward mobility would be based on my ability and performance. My future would be in my hands.
As I look back at my career of 35 years, no one could have had a more rewarding opportunity. The relationships developed in business have turned into lifelong friendships based on the common goal of providing the very best for our spouses and children. The Company showed us the world, having attended 33 Presidents Clubs over my time in the business, places like London, Rome, San Francisco, and Hawaii. The financial rewards have provided education for my children and unlimited choices of lifestyles. My wife, Leslie, and I now follow the sun dividing our time between Naples, Florida, Santa Fe & Napa Valley.
I consider my admission into the Hall of Fame to be humbling honor. But more importantly, it reflects the scope of the opportunity available to each of you who is willing to accept the challenge and grow with our Company."<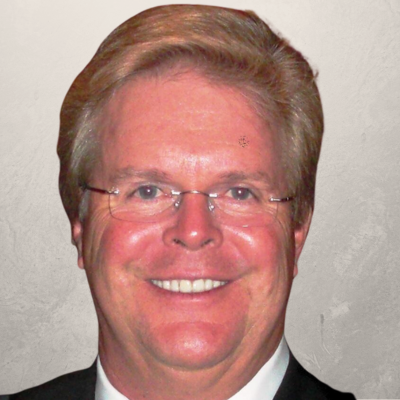 DONALD ( DON ) WIDELL
"Just out of high school, I got a job with Gopher Machine & Engineering working on a lathe. My workstation was up by the front door, so I saw everyone come and go with an exciting view of the parking lot. One day as I stood there watching people come and go, I saw a guy come in driving a new Cadillac. He walked by me wearing a suit and tie and carrying a briefcase. Later that day, I asked Dick, the bookkeeper, 'what does that guy in the suit do?" and he answered, "Uh, he is just a salesman." As the weeks went by, another guy came in, driving a new Chrysler. I would ask the same question to Dick, and his answer was always "Uh, he is just a salesman" A new Packard convertible, a new Lincoln, a new Hudson….this went on and on and always the same answer.
I decided; all I wanted in life was to be "Uh, just a salesman." 
I enrolled in the night class at Elmer Wheeler's sales courses and ended up recruited by WearEver cookware company. 
As "Uh, just a salesman."
Let's fast forward. After 28 years in the house-ware business, many changes came to the industry, so I decided to change. As I was studying other opportunities, I was introduced to what you know today as Penn Global Marketing. What I saw was an awesome opportunity. A business that required no capital investment and was basically an exchange of paper and money. We sell them promises on a piece of paper, and they give us money: no inventory, purchasing, warehousing, storage, packaging, or shipping. And the best part was we would get paid over and over for years. 
I made the best decision of my life and joined the company.
Over the next 20 years of working with the greatest group of people you could ever work with, we built the Sunbelt Region. They have continued to grow and continue to expand it to the great success it is today. After 50 years in the sales business, I believe the greatest emotional reward is that we helped so many other people succeed beyond what even they expected when they began."
"If you want something special out of life, you must be willing to live a special life"